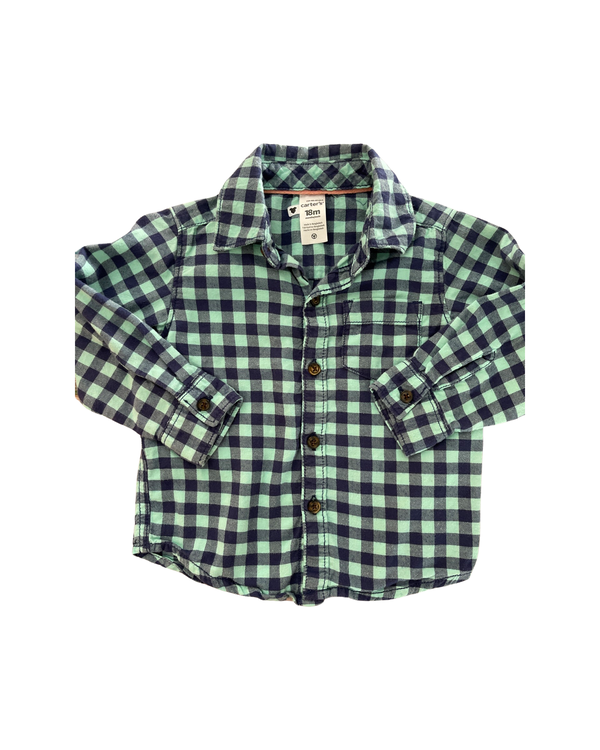 Carters Long Sleeve Button Down
Size:

 12-18 months

Details:

 Carters long sleeve button down in navy and green check. 100% cotton

.
Condition:

 Gently used

.
Shipping:

 

Orders will be packed  within 1-2 business days with a return shipping label and bag. You may return the item when you are finished with your swap if you are a Rent-a-Romper member, otherwise enjoy the item and return by May 31st. 
By renting this item and extending its use, you are saving up to 810 liters of water just for this one item alone!  

"Great service for new moms who want to simplify the task of constantly shopping for new baby clothes! Renting and swapping clothes as they grow is a way more sustainable option!"
Lauren