Why put Rent-a-Romper on your registry?
Our most popular registry gifts!
Explore All PRoducts
THE SNUGGLER
from $150.00
THE CRAWLER
from $300.00
Explore All PRoducts
Hear From Other parents
"We got our first box when my daughter was still in my tummy and she is about to turn two! It's like a library of clothes! They sent the cutest, softest, quality clothing right to our door. When she grows out we just swap for new ones! I absolutely love this service and tell everybody about it!"
- Anastasia, @anastasia_mama_labor_nurse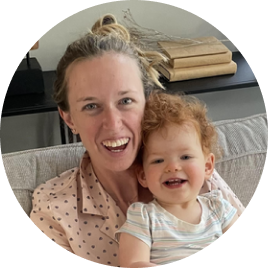 "I love this company! I subscribe to a clothing rental service for myself because its less wasteful and I still feel like I have new clothes. When I first had a child I was hoping something like this would exist for babies."
Lauranne K.
"Great service for new moms who want to simplify the task of constantly shopping for new baby clothes! Renting and swapping clothes as they grow is a way more sustainable option!"
Stacey C.
Frequently Asked
Questions
How to add Rent-a-Romper to your registry?
Today, it is possible to add the gifts you really need from almost anywhere. If you have a My Registry or Babylist registry, make sure to download the browser plug-in and then you can drag and drop your favorite
Gift Package
or
Rent-a-Romper membership
into your registry. You can also add the direct links to these gifts to any registry or share directly with your friends and family.
Best gift options for a new mom?
Our Gift Boxes each come with a Rent-a-Romper membership and curated gifts to make any new mom feel special while taking one thing off their to do list. For families that Our gift memberships which can help ease the fourth trimester for any new parent and ensure they can spend time with their baby and not shopping. Our Crawler package includes a six month membership which can really help a new family get through their first year.
What is the best gift for a second time mom?
Our memberships are great to supplement a child's wardrobe. For second time parents who may have hand-me-downs, a Rent-a-Romper membership can help to fill in the gaps that come about whether it is because each child grows at their own pace or the seasons are off. Any way, the membership can help make sure a family is covered whatever comes their way.
How long will it take to receive my first capsule?
Once you place an order, the typical delivery window for your first capsule is 4-5 business days. Once you are a customer, swaps are usually completed within 3-4 days.
How are the clothes sent back to Rent-a-Romper?
We include a pre-laid shipping label and bag in every capsule and swap. When you are ready to exchange your clothes and have received your swap, you can put the old clothes in the bag and send it back to us. Shipping is free both ways.
Close (esc)
JOIN our mailing list
Join for 30% off of your first three months. Rent your baby's clothes. Swap new styles or sizes anytime.
Age verification
By clicking enter you are verifying that you are old enough to consume alcohol.