Why Rent?
Save time, money and the planet—when you rent.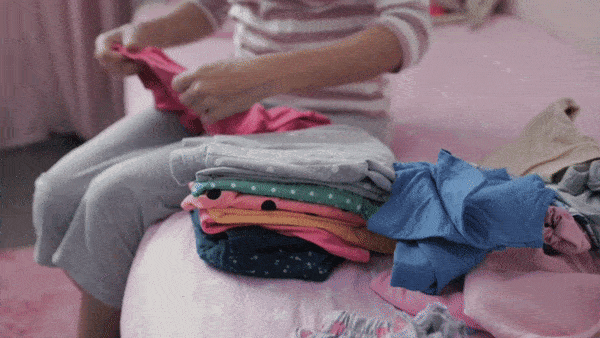 Finding deals, figuring out sizing, coordinating outfits… it's a lot. Especially when you do it every time your baby grows. Let us take the work (and mental load) of shopping off your plate.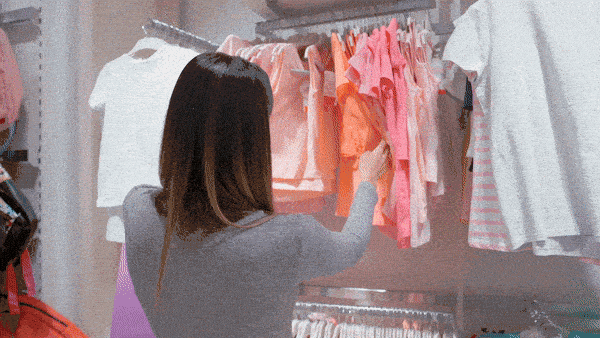 Renting can help save hundreds, even compared to buying thrift. Seriously! Memberships start at just $24. That's an entire month of clothes for the cost of one outfit.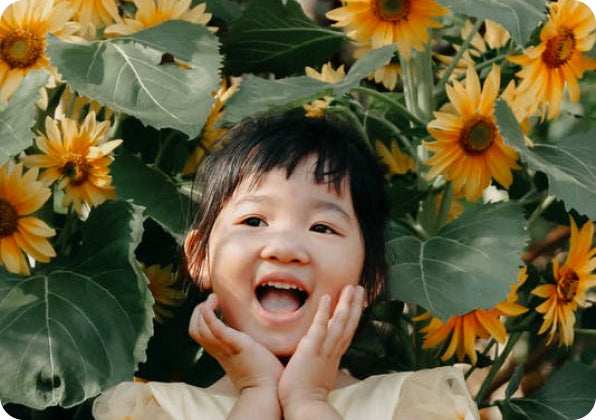 Each year 85% of textiles go to landfills. – Rent-a-Romper ensures that the clothing you loved on your little one, stays in circulation.
More Benefits
Worry-free trial
Not sure whether you like zippers or snaps? Torn between cotton and bamboo? Renting provides a risk-free way to try out sizes, styles from over 200 popular brands.
Save space
Instead of getting dusty in storage, clothing goes back to the community where it can be worn and loved by many more families.
Avoid emotional landmines
Boxes of baby clothes don't just hold outfits, they store memories too. When you return your items to Rent-a-Romper, keep memories in your photo reel instead of those underbed bins.
Did you know?
Most babies go through 7 or more sizes before they turn one! Extrapolate that over 4 seasons, special events and multiple outfit changes a day— now that's A LOT of clothes!
Newborn
6 Months
1 Year

2 Years
Hear From Other parents
Good for the environment!
"We got our first box when my daughter was still in my tummy and she is about to turn two! It's like a library of clothes! They sent the cutest, softest, quality clothing right to our door. When she grows out we just swap for new ones! I absolutely love this service and tell everybody about it!"
- Anastasia, @anastasia_mama_labor_nurse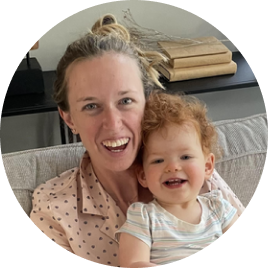 Good for the environment!
"I loved every item in the box! It's definitely worth the price considering the quality and number of items. So happy that there is finally a subscription service for babies - saves so much money, time and waste!"
- Molly W.
Good for the environment!
"No more accumulation of outgrown baby clothes. So much less waste!"
- Jane M.
Frequently Asked
Questions
How to add Rent-a-Romper to your registry?
Today, it is possible to add the gifts you really need from almost anywhere. If you have a My Registry or Babylist registry, make sure to download the browser plug-in and then you can drag and drop your favorite Gift Package or Rent-a-Romper membership into your registry. You can also add the direct links to these gifts to any registry or share directly with your friends and family.
Best gift options for a new mom?
Our Gift Boxes each come with a Rent-a-Romper membership and curated gifts to make any new mom feel special while taking one thing off their to do list. For families that Our gift memberships which can help ease the fourth trimester for any new parent and ensure they can spend time with their baby and not shopping. Our Crawler package includes a six month membership which can really help a new family get through their first year.
What is the best gift for a second time mom?
Our memberships are great to supplement a child's wardrobe. For second time parents who may have hand-me-downs, a Rent-a-Romper membership can help to fill in the gaps that come about whether it is because each child grows at their own pace or the seasons are off. Any way, the membership can help make sure a family is covered whatever comes their way.
How will my friend receive their package?
Once you place an order, the typical delivery window for your first capsule is 4-5 business days. Once you are a customer, swaps are usually completed within 3-4 days.
Can I have it delivered to me to take to the baby shower?
We include a pre-laid shipping label and bag in every capsule and swap. When you are ready to exchange your clothes and have received your swap, you can put the old clothes in the bag and send it back to us. Shipping is free both ways.