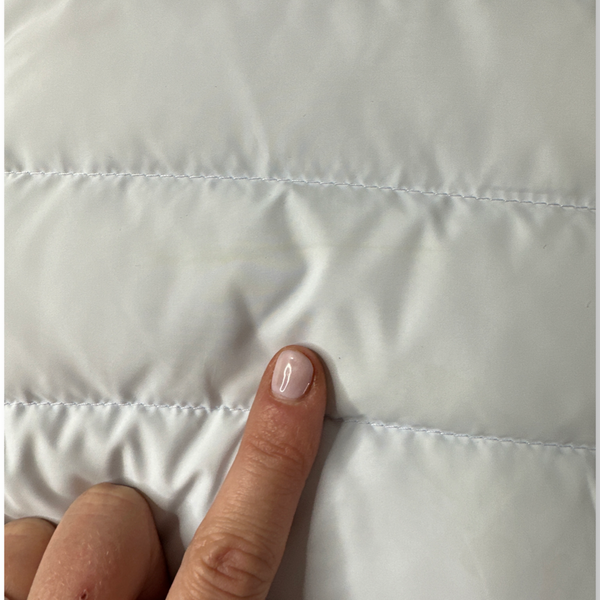 Baby blue bunting with double zipper opening; feet and hand covers. 
CONDITION: Gently used. Light staining. 
SHIPPING: Orders will be shipped within 5-7 days and can be included in your swap if you are an existing customer. You may keep your items for the season and we will remind you to return the item by May 31, 2024.
By renting this item and extending its use, you are saving up to 810 liters of water!

"Great service for new moms who want to simplify the task of constantly shopping for new baby clothes! Renting and swapping clothes as they grow is a way more sustainable option!"
Lauren