CLEAN OUT YOUR CHILD'S CLOSET
Send us your child's outgrown garments at no cost to you—and earn rewards too!
OFFLOAD OUTGROWN ITEMS SUSTAINABLY
Baby clothes belong on babies, not in storage bins—or, (gasp!) landfill. When you donate them to us, you can be certain they'll stay in circulation or retired in a responsible way.

REFRESH THEIR CLOSET IN THREE SIMPLE STEPS!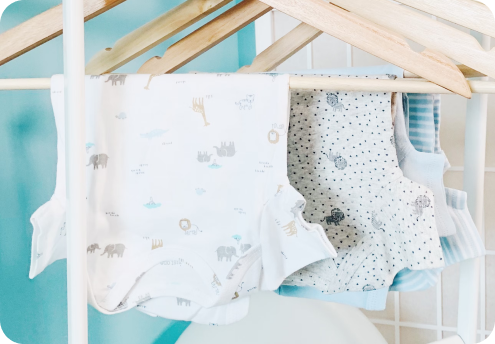 SKIP THE SORTING
To make things easy for you, we'll accept any garment (up to size 12) that hits our doorstep, no matter how worn, stained, or damaged it is. Bonus: This helps ensure that nothing goes to landfill too!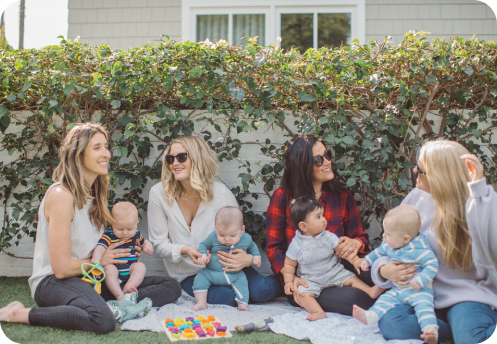 CELEBRATE YOUR IMPACT
Since our launch, we've diverted well over 500 lbs of textiles from landfills and saved 1.4 million gallons of water—and we've only just begun. Our circular model uses thousands of garments already in circulation and helps keep them there. In fact, we never discard or trash clothing. Instead, we work with communities, charities and textile recyclers to repurpose what we can't use.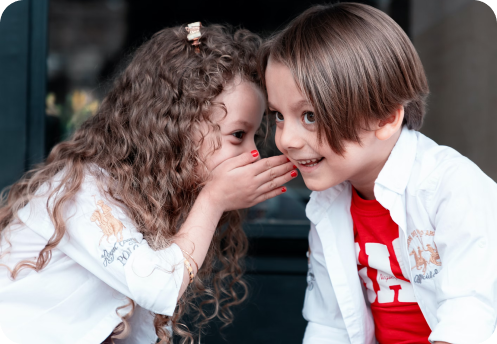 REWARD YOURSELF
You've checked, "closet clean-out" off your list. Hooray! Now rewards are in order. Restock your little one's wardrobe with clothes that always fit when you apply your credits toward membership or a seasonal rental.
Frequently Asked
Questions
What types of clothing do you accept?
We will accept all baby or children's clothing up to age 12. We are not able to accept hats, socks or underwear at this time. We are currently only able to accept clothing from within the U.S.
How do clothing donation credits work?
When we receive your clean out kit, we will email you a credit for Rent a Romper. You can redeem that credit toward a membership, a one-time rental or purchase, or share your credit with a friend.
Where can I get a prepaid shipping label and clean out kit?
What happens to damaged or stained clothing that can't be rented?
All of the items received will be reviewed for quality and condition. Those that can will be included in our shared closet and live a new life for as long as we can. Clothing that cannot be added to our inventory, we give to local charitable organizations or our company partners for upcycling in order to divert the waste from landfill.
How do you clean and sanitize the clothes?
When clothes are returned to us, we inspect each item to look for staining and to see if any items need to be retired. If we can repair the clothing, we will.
Then all of the clothing is washed using organic, fragrance free laundry detergent appropriate for sensitive skin.
Last, we steam the clothing to sanitize and prepare for another family.