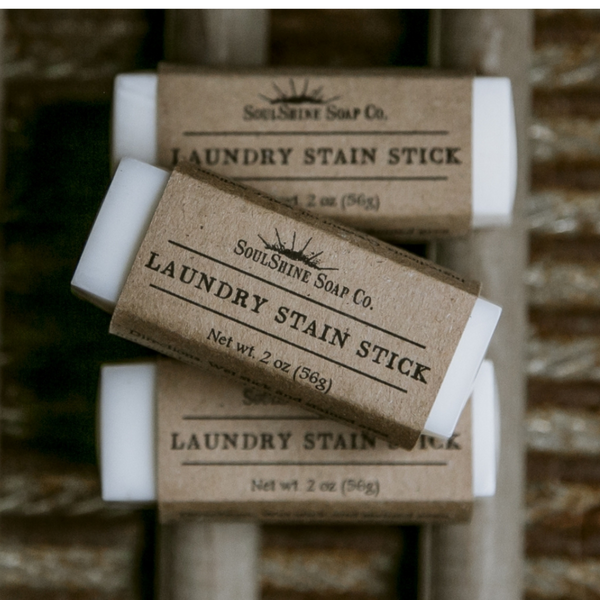 These 2 oz. unscented, pure coconut oil stain sticks from SoulShine Soap Company are tiny power-houses when it comes to stain removal! Set in stains or fresh stains, these are amazing and do not contain any harsh chemicals such as the commercial products do. They are made specifically for laundry and should not be used as a body bar. Simply wet bar and the stained area, lather and launder as usual.
NOTE: Please color test on delicate fabrics and red or pink clothing.

These all natural handmade laundry stain sticks are made here in the SoulShine kitchen in small batches. Each stick is approximately 1" x 1" x 3" and weigh about 2 oz each. Ingredients: Coconut oil, water and sodium hydroxide.


"Great service for new moms who want to simplify the task of constantly shopping for new baby clothes! Renting and swapping clothes as they grow is a way more sustainable option!"
Lauren