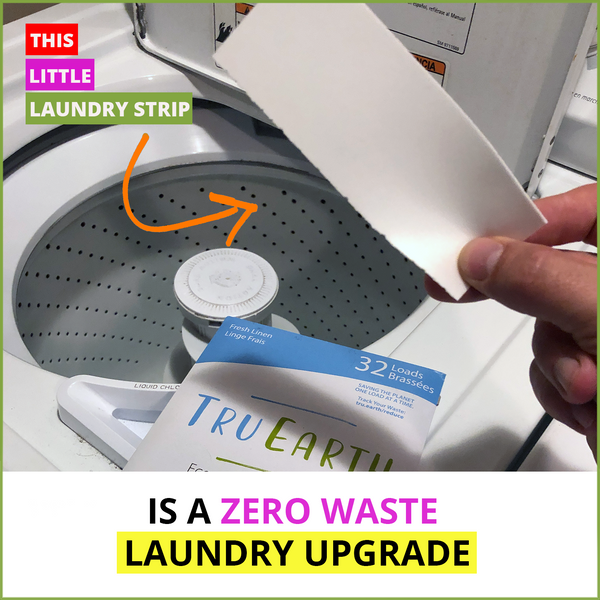 Eco Strip Laundry Detergent
Tru Earth Eco-Strips are ultra-concentrated, lightweight and easy to use. It's an eco-friendly product that packs a ton of cleaning power into a tiny, pre-measured strip of detergent.
32 loads
You simply tear off a strip and place it either in the dispenser or inside the drum of your washing machine.
Tru Earth Certifications:

Paraben-free
Phosphate-free
Free of added dyes
Free of chlorine bleach
Free of 1,4-dioxane, as certified by independent laboratory tests
Readily biodegradable in accordance with OECD 310D
Vegan: no animal-based ingredients or testing on animals by us or our ingredient suppliers

"Great service for new moms who want to simplify the task of constantly shopping for new baby clothes! Renting and swapping clothes as they grow is a way more sustainable option!"
Lauren