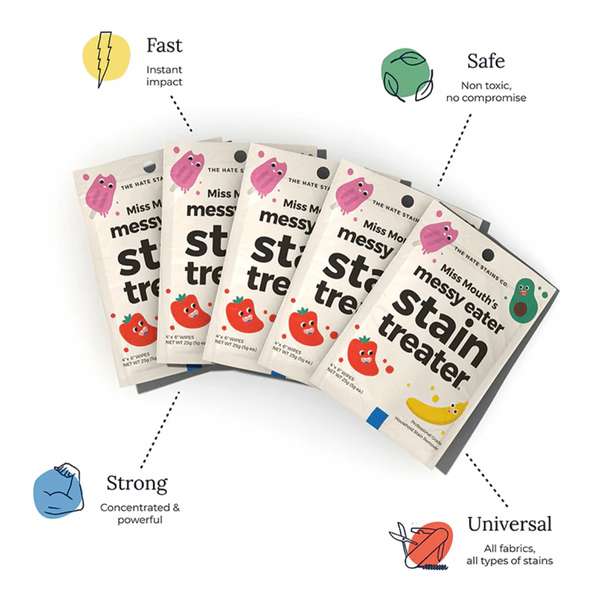 Miss Mouth's Messy Eater Stain Treater (25 Pack of Wipes)
This nontoxic & remarkably effective stain remover quickly & safely treats the savory & less savory stains that come with looking after little professional mess makers.

A Parental Essential.

Formula: 
No Peroxide | No Chlorine | No Phosphate
ph Neutral | 100% Biodegradable Surfactant
Safe for colorfast washable fabrics | Made in USA
Ingredients: 
ESR® Formula | General purpose stain remover wipe
Contains:
Formula: Ethoxylated Alcohol C12-C15 (a 100% Biodegradable non-ionic surfactant), Glycerin, Sodium Sulphite (Food Grade Additive), Ethanol, Citric Acid,
Wipe Substrate: Wood Pulp, Lyocell (Biodegradable)
Yup that's it.

"Great service for new moms who want to simplify the task of constantly shopping for new baby clothes! Renting and swapping clothes as they grow is a way more sustainable option!"
Lauren